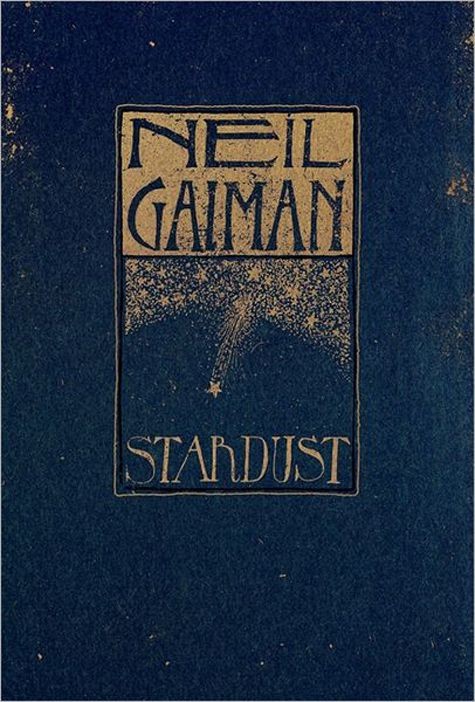 이렇게 재밌어서 시간 가는 줄도 모르고 읽은 소설은 오랜만이다. 솔직히 영화 포스터 꼬라지는 내가 싫어하는 스타일이라서 책도 지겨울 줄 알고 여태 묵혀놓고 읽지를 않았는데 막상 펼쳐보니 킨들에서 구매한 책들 중 가장 돈이 아깝지 않다는 생각이 드는 소설이었다.
어릴 때 금붕어 2마리와 아빠를 바꾼 날 읽고 뭐 이런 책이 다 있나 싶은 충격을 받으면서 닐 게이먼을 알게 되었는데 지금까지도 날 실망시킨 적이 없음....
여성캐릭터 다루는 방식은 조금 아쉽긴 하다만 오래된 소설이니까 그럴 수 있다 치고... 진짜.... 최고다... 장황하게 늘어질 수 있는 사건들을 가볍게 넘기면서도 억지 부리는 것처럼 느껴지지 않게 쓸 줄 아는 재주가 부럽다.
---
"We do not take money at this stall." She pushed the coins back toward him. "No? What will you take?" For by now he was quite agitated, and his only mission was to obtain a flower for . . . for Daisy, Daisy Hempstock . . . to obtain his flower and to depart, for, truth to tell, the young lady was making him exceedingly uncomfortable. "I could take the color of your hair," she said, "or all of your memories before you were three years of age. I could take the hearing from your left ear—not all of it, just enough that you'd not enjoy music or appreciate the running of a river or the soughing of the wind."
Shortly afterward, the farm cat had three kittens: two black-and-white ones like herself, and a tiny kitten with a dusty blue sheen to her coat, and eyes that changed color depending on her mood, from green and gold to salmon, scarlet and vermilion.
"Marry you?" she repeated, incredulously. "And why ever should I marry you, Tristran Thorn? What could you give me?" "Give you?" he said. "I would go to India for you,Victoria Forester, and bring you the tusks of elephants, and pearls as big as your thumb, and rubies the size of wren's eggs. "I would go to Africa, and bring you diamonds the size of cricket balls. I would find the source of the Nile and name it after you. "I would go to America—all the way to San Francisco, to the gold-fields, and I would not come back until I had your weight in gold. Then I would carry it back here, and lay it at your feet. "I would travel to the distant northlands did you but say the word, and slay the mighty polar bears, and bring you back their hides."
이 고백 되게 정성들인 티도 나고 낭만적인데 동시에 엄청 백인스러워서 쓴웃음 났다.
"I would go to Australia, at the bottom of the world," said Tristran, "and bring you. Um." He ransacked the penny dreadfuls in his head, trying to remember if any of their heroes had visited Australia. "A kangaroo," he said. "And opals," he added. He was fairly sure about the opals.
And he knew that if he turned around and went back, no one would think any less of him for it—not his father, nor his mother; and even Victoria Forester would likely as not merely smile at him the next time she saw him, and call him "shop-boy," and add that stars, once fallen, often proved difficult in the finding. He paused, then. He thought of Victoria's lips, and her grey eyes, and the sound of her laughter. He straightened his shoulders, placed the crystal snowdrop in the top buttonhole of his coat, now undone. And, too ignorant to be scared, too young to be awed, Tristran Thorn passed beyond the fields we know . . . . . . and into Faerie.
A fieldmouse found a fallen hazelnut and began to bite into the hard shell of the nut with its sharp, ever-growing front teeth, not because it was hungry, but because it was a prince under an enchantment who could not regain his outer form until he chewed the Nut of Wisdom. But its excitement made it careless, and only the shadow that blotted out the moonlight warned it of the descent of a huge grey owl, who caught the mouse in its sharp talons and rose again into the night. The mouse dropped the nut, which fell into the brook and was carried away, to be swallowed by a salmon. The owl swallowed the mouse in just a couple of gulps, leaving just its tail trailing from her mouth, like a length of bootlace. Something snuffled and grunted as it pushed through the thicket—a badger, thought the owl (herself under a curse, and only able to resume her rightful shape if she consumed a mouse who had eaten the Nut of Wisdom), or perhaps a small bear.
"Is there any more?" asked Tristran, realizing just how hungry he was: sometimes a little food can do that to you.
"Well, I'd not mention it about if I were you," said the little man. "There's those as would be unhealthily interested in such information. Better keep mum. But never lie." "So what should I say?" "Well," he said, "f'r example, if they ask where you've come from, you could say 'Behind me,' and if they asked where you're going, you'd say 'In front of me.' " "I see," said Tristran.
They certainly were fine new clothes. While clothes do not, as the saying would sometimes have it, make the man, and fine feathers do not make fine birds, sometimes they can add a certain spice to a recipe.
"I swear," said the lady in the scarlet kirtle, "that, by the rules and constraints of the Sisterhood to which you and I belong, by the puissance of the Lilim, and by my lips and breasts and maidenhood, that I mean you no harm and shall treat you as if you were my own guest." "That's good enough for me, dearie-ducks," said the old woman, her face breaking into a smile. "Come and sit down. Supper'll be cooked in two shakes of a lamb's tail." "With good will," said the lady in the red kirtle.
"You may call me Morwanneg," said the witch instead. It was, she reflected, almost a joke (for Morwanneg means wave of the sea, and her true name was long since drowned and lost beneath the cold ocean).
The squirrel has not yet found the acorn that will grow into the oak that will be cut to form the cradle of the babe who will grow to slay me."
"Are you hungry?" he asked the star. She said nothing. "Look," he said, "I'm starving. Perfectly famished. I don't know if you—if stars—eat, or what they eat. But I won't have you starving yourself." He looked up at her, questioning. She stared down at him, first impassively, then, in a trice, her blue eyes filled with tears. She raised a hand to her face and wiped away the tears, leaving a smudge of mud on her cheeks. "We eat only darkness," she said, "and we drink only light. So I'm nuh-not hungry. I'm lonely and scared and cold and muh-miserable and cuh-captured but I'm nuh-not hungry."
Tristran began to protest. He could feel the star moving further and further away from him, at the speed of a cantering unicorn, and if there was one thing he did not have time for, it was the recitation of the adventures of his life to date. But then it occurred to him that any progress he had made on his quest so far he had made by accepting the help that had been offered to him.
When the knives were so sharp that she could have drawn either blade across your throat, and you would never have felt more than the touch of the lightest hair, as the spreading warmth of your life's blood made a quiet escape, the witch-queen put them away and commenced her preparations.
Still, he was alive, and the wind was in his hair, and the cloud was scudding through the sky like a galleon at full sail. Looking out over the world from above, he could never remember feeling so alive as he did at that moment. There was a skyness to the sky and a nowness to the world that he had never seen or felt or realized before.
(he had had a severe shock some weeks earlier, when, having narrowly failed to capture a large grey-brown hare for his dinner, it had stopped at the edge of the forest, looked at him with disdain, and said, "Well, I hope you're proud of yourself, that's all," and had scampered off into the long grass)
It has occasionally been remarked upon that it is as easy to overlook something large and obvious as it is to overlook something small and niggling, and that the large things one overlooks can often cause problems.
"Well," she continued, slightly mollified, "and I think it will do you young people good to have a home of your own, and for you to have an occupation. And if it does not suit you, you may leave, you know. There is no silver chain that will be holding you to the throne of Stormhold."
Tristran and Yvaine were happy together. Not forever-after, for Time, the thief, eventually takes all things into his dusty storehouse, but they were happy, as these things go, for a long while. And then Death came in the night and whispered her secret into the ear of the eighty-second Lord of Stormhold, and he nodded his grey head and he said nothing more, and his people took his remains to the Hall of Ancestors where they lie to this day.